A series of events in Edinburgh, called "III Anti-Repression Forum" and organised by Edinburgh in Protest, will take place tomorrow (Sat 24 Feb 2018) in Edinburgh and will focus mostly on state repression in Spain and Catalonia. Spanish rapper, Valtonyc, was to appear at the forum, both as a speaker at the daytime discussion and also headlining the benefit gig in the evening at Edinburgh's Henry Cellars bar.
Shockingly Valtonyc was sentenced to three and a half years in prison yesterday in Spain's Supreme Court under Spain's repressive "gag law". Spanish judiciary ruled that the rapper was guilty of "inciting terrorism" and "insulting the crown" through the lyrics of his songs and he is therefore unable to travel to Edinburgh to attend this event.
The daytime part of the forum will start with a screening of the short documentary (37mins) El primer dia d'octubre, which tells the story of the Catalan referendum of 1 October 2017. This film is available to watch on YouTube with English subtitles if you enable the closed caption option. Anna Vidal Ros will then lead a discussion on state repression in Catalonia.
After lunch, Elena Ortega Hermoso will address the forum on the subject of Spanish political prisoners. Her son, Alfonso Fernàndez Ortega (alias Alfon), is serving a four year prison sentence after being arrested in Madrid on the day of the general strike of 12 Nov 2012.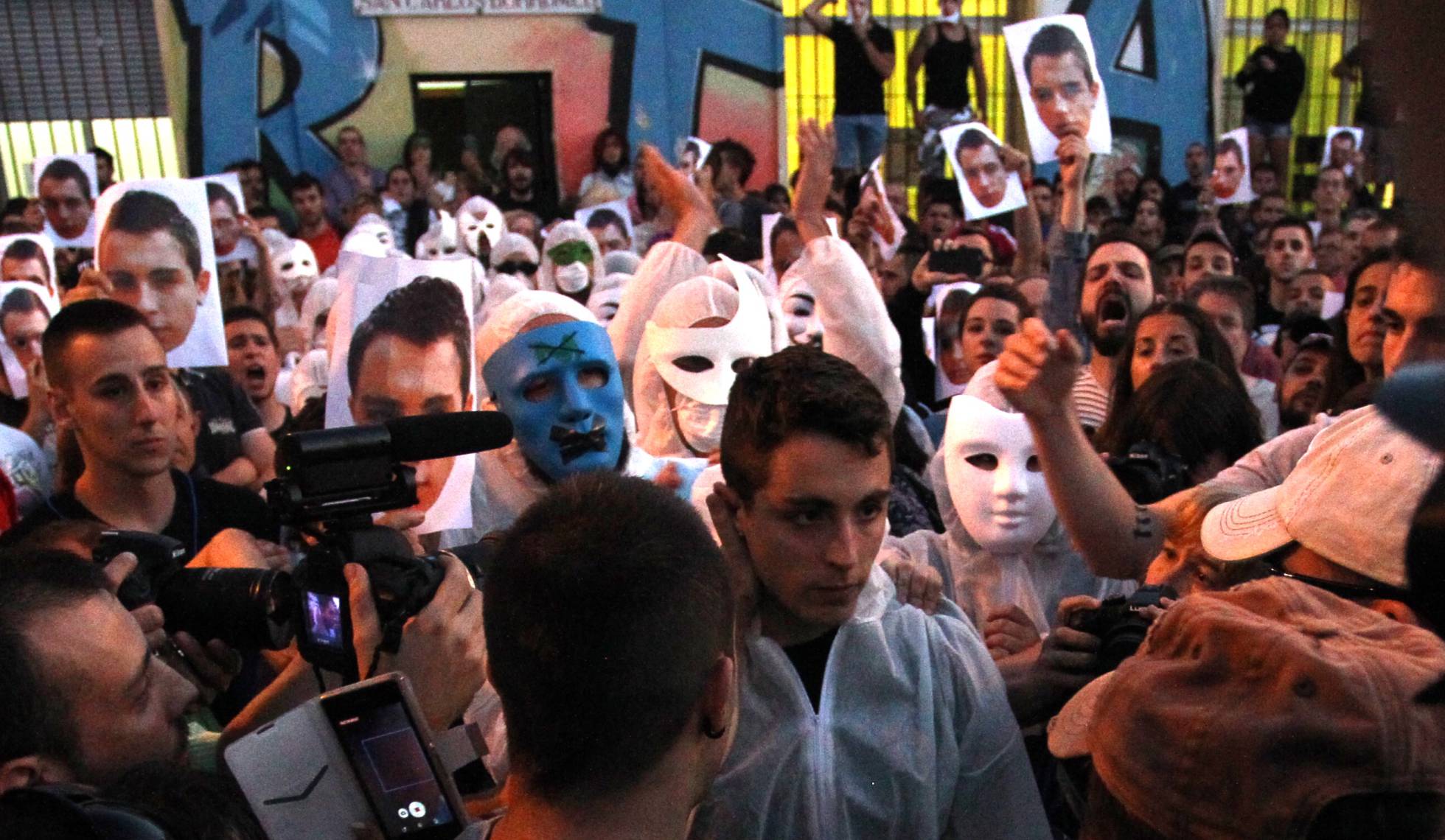 The final session of the daytime event returns closer to home to examine UK state repression with speakers from the Muslim Women's Association of Edinburgh giving a talk on Islamophobia and the War on Terror with reference to the UK's "Prevent" programme. At 6pm there will be a Feminist Memes workshop in the Beehive Inn in the Grassmarket and the forum will conclude with a benefit gig (9pm – 3am) in Henry Cellars bar on Morrison Street featuring Gallo Rojo and Loud South Ladies among others.
The daytime event will be livestreamed by Independence Live and can be viewed here.